Apple's Strategies for Success| 2021
What Is Apple's Situation as A Company?
Apple Inc. develops and sells consumer electronics, personal computers, and computer software products. The company markets its products worldwide in three product categories: portable digital music players, such as iPod shuffle; portable digital cameras; and portable MP3 players.
It also offers desktop and portable computers, including Macintosh-branded products; server computers; peripheral equipment, such as printers, storage devices, networking equipment, and related software. In addition, it provides iPhone mobile digital phones for the consumer mass market spanning the globe with wired networks using voice over Internet protocol (VoIP), wireless networks using either GSM or CDMA, or both in combination.
As of January 28, 2008 the company operates through three segments: Mac (Apple computer hardware and software products); iPod (portable digital music players); and Other Products. Apple's latest product is a mobile phone called iPhone, which has changed its revenues from iPods to Mobile Phones. It also sells services such as iTunes Store and AppleCare Protection Plan.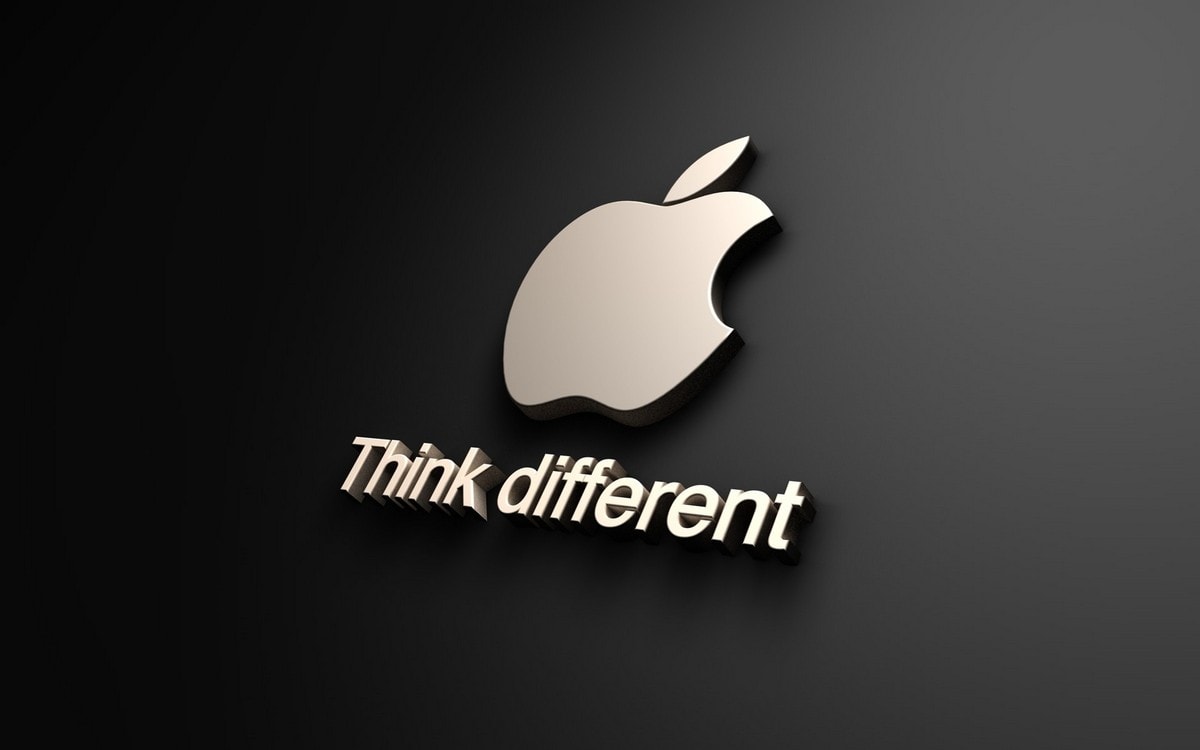 What is Apple's Mission?
Apple Computer, Inc. provides integrated products that simplify the use of digital media for consumers around the world. The company designs, manufactures, markets, and sells personal computers (including portable configurations) and server computer systems in addition to a variety of related software, services, peripherals, networking solutions, and third-party digital content and applications. Apple Computer also offers its own online stores on the Internet to sell certain third-party hardware accessories compatible with its products.
In order to remain competitive in the personal computer industry, Apple must find new ways of attracting customers. It needs to continually invest in research and development to provide higher levels of consumer satisfaction.
Although the company is very successful, it must still find ways to enhance operations in order to minimize its risks. It does this primarily by introducing new products while maintaining those that are currently available. The business faces many threats from competitors, such as Dell Corporation, Microsoft Corporation, and Sun Microsystems Inc; however, Apple also must maintain a good relationship with its suppliers and distributors in order to continue receiving quality products and services.
What is Apple's Current Market Scenario?
Apple Computer revenues for the fiscal year ended September 27, 2007 were $22 billion compared with revenues of $24 billion for the prior year. This represents a decline of 7.2% in revenue ($1.4 billion) from the prior year. The company had net income of $741 million on September 27, 2006, representing an increase of 22% compared with net income of $597 million for the September 28, 2005 fiscal year.
The iPod has revolutionized its market. It has a great design, increased capabilities, and the company's willingness to create other products that work with iPods greatly enhanced their sales. Primarily due to consumer demands, Apple continues its commitment to integrate emerging technologies into the iPod's hardware and firmware. The iPod was originally designed for CDs, but it can also play digital audio files in the MP3 format. With each new iPod model, Apple has added additional features and capabilities to the product line.
In 2006, Apple introduced a lightweight version of its award winning iMac computer featuring an ultra-thin flat screen monitor called the iMac G5 (see Exhibit 1). The new computer comes with 2GB of memory standard and a 160GB hard drive. The iMac also includes an Intel Core Duo processor that operates at 2.1GHz and is a 64-bit chip, which allows the system to use more memory.
In 2007, Apple introduced the iPhone, a revolutionary mobile phone that lets users browse the Internet, access email, send text messages, take photos, listen to music, and play video. The iPhone is about the size of a deck of cards, weighs 4.8 ounces, and has an innovative touch-screen interface that incorporates more than 40 new features into one device (see Exhibit 2).
In 2008 Apple introduced another revolutionary product called the MacBook Air, which is lighter and thinner than any other laptop and weighs in at just 3 pounds (see Exhibit 3).
Apple Computer manufactures its iPod, iPhone, and MacBook Air products in China. The company also outsources some of its software development to outside companies and works with various distributors throughout the world. Apple's primary hardware suppliers are Samsung Electronics Co., LG Electronics Inc., Jabil Circuit Inc., and Foxconn International Holdings Ltd. The company's software products are developed by various outside companies, including Google, Macromedia, and Microsoft.
Apple's Strengths
Apple Computer is in a very strong competitive position. The iPod has revolutionized the market and has become one of the most successful products ever released. It is an innovative product with significant consumer appeal, and Apple continues to invest in its research and development activities to preserve its dominant market position.
One of Apple's strengths is that it maintains tight control over the development of its products, and it is able to introduce innovative new products while maintaining older ones. Apple has also been very successful in reaching out to consumers. It uses a creative marketing program that includes involvement with artists such as U2, and it sells its iPod online through several retailers. Apple Computer is an example of a market leader within the computer industry.
Another key strength is Apple's expertise in microprocessor design. The company has developed a microprocessor architecture, the PowerPC 601 chip, that is used in all its Macintosh computers (see Exhibit 4). Microprocessors power every computer and serve as the central processing unit of a computer's operating system. PowerPC processors are cost competitive and are used in all Apple's top-of-the-line desktop computers.
The PowerPC 601 is among the highest performing microprocessors for personal computers, and it uses up to one fourth less power than Intel's microprocessors. As a result, Apple was able to design its new iMac G5 computer with an ultra-thin flat screen monitor that uses significantly less energy than other computer monitors
Apple has also developed its own operating system, Mac OS X (see Exhibit 5). This new system was first introduced with the release of the iMac G5 and is used on all Macintosh computers except for the PowerMac G4 line. Mac OS X version 10.4 is based on Apple's operating system for the iPhone. In addition, Macintosh computers have a significant price advantage over Windows-based PCs.
Apple's Weaknesses
The iPod dominates the digital music player market (see Exhibit 6), and its success has made Apple the largest maker of MP3 players. However, competition is likely to intensify, and Apple will face challenges in the future. A key weakness of iPod is the price, which is much higher than the price of similar products from competitors such as Creative Technology Ltd. (see Exhibit 7), Sony Corporation, Samsung Electronics Co., and SanDisk Corporation. Another disadvantage of iPods is that they cannot play music downloaded from other Web sites, such as YouTube.
In addition, while Apple has the dominant position in the computer industry, it is facing stronger competition from its rivals in hardware and software markets. For example, Microsoft's XP operating system has achieved a dominant position in the market (see Exhibit 8). In addition, Apple faces strong competition in other areas of its business from Dell Inc. and Hewlett-Packard Co., which have a greater product variety than Apple, including printers, wireless products, and software.
Apple's Growth Strategies
Apple has several growth strategies for its iPod. The company plans to develop an iTunes online store with video content, which will make users more interested in buying iPods (see Exhibit 9). Apple is also making efforts to expand the company's iPod business by working with new retailers. For example, Apple plans to open an outlet store in New York City called SoHo that will be five times the size of their typical retail stores and will feature a wide range of Apple products. As part of its growth strategy, Apple has also embarked on a project called "iTV," which is an enhanced, connected television set that will play digital music and video content from the Internet.
The company's growth strategy for its computer business consists of partnering with mobile phone companies to develop multimedia phones. For example, in September 2005 Apple signed a deal with Cingular Wireless to provide iTunes software for Cingular's phones; this will make it easier to play music downloaded from iTunes on cell phones.
Apple plans to develop a Web site called iTV, which will allow users to watch movies and television shows over the Internet on their computer or TV sets. The company is also working with mobile phone companies like AT&T Wireless and Verizon Wireless to develop multimedia phones that will allow users to download movies and music from the Internet.
Apple is also working on a project called "iTV," which is an enhanced, connected TV set that will play digital music and video content from the Internet (see Exhibit 10). The company plans to make iTV compatible with other Apple products such as the iPhone and iPod. If iTV is a success, it will likely strengthen Apple's position in the computer industry as well as other industries.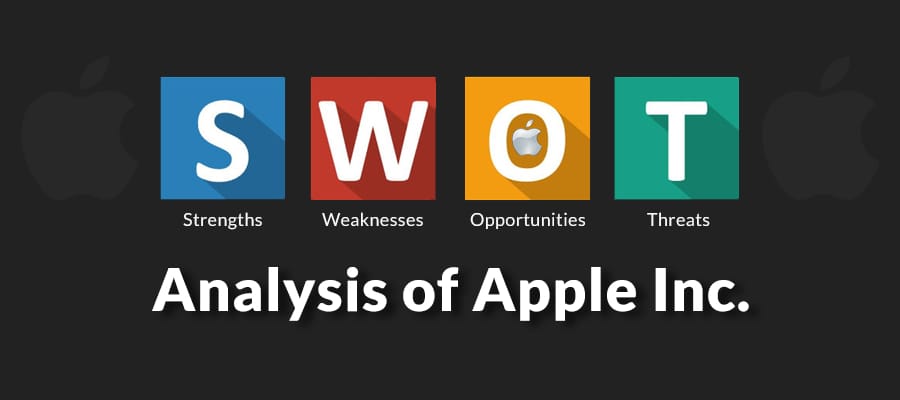 Apple's Inc. Growth Strategies
Apple faces a number of potential threats. One possible threat to its music player business is advances in technology that make it easier for users to download music from the Internet using an ordinary PC or cell phone. Another possible threat comes from the possibility that other companies may be able to offer similar services for less money than Apple, which may reduce the attractiveness of iPods.
Lastly, intellectual property issues are a potential threat to iPod's success. For example, some experts worry about whether Apple is violating a patent held by Motorola Inc. on wireless technology, which could lead to a possible lawsuit.
Apple's Competitive Advantages and Recession-Proof Business Model
Even though Apple faces the challenges discussed above, the company has several competitive advantages that make it difficult for rivals to compete with them successfully. First and foremost, its first mover advantage has been invaluable in allowing them to become the leader in the digital music and computer industries.
For example, since Apple was the first company to establish a digital music player, its iPod enjoys a first mover advantage over other companies that have entered this market recently, such as Microsoft and Sony Corp. As another example of its first mover advantage, Apple was also the first company to enter the digital music industry, which has allowed it to establish itself as the leader in this market.
Apple has also built a strong brand image for its products by using innovative marketing strategies, such as the "I'm a Mac" advertising campaign to differentiate their products from less sophisticated PCs running Microsoft's operating system. As a result of these and other factors, Apple has experienced a loyal customer base that is willing to pay higher prices for its products. For example, according to The NPD Group, an industry analyst firm, Apple enjoys the highest "repeat business" rate in the PC market, at 46%. This means that many of Apple's customers buy more than one of its computers over the course of the average five-year lifespan of a computer.
Apple's iPod dominates the digital music player market, which is a substantial niche market that offers high barriers to entry. This gives Apple significant pricing power in this industry, because customers will tend to buy its products even if they cost more than those offered by rivals. In fact, Apple was able to raise the prices of its iPod in recent years, which helped the company increase margins.
Apple's products are also differentiated by their quality compared to those offered by rivals. For example, according to The NPD Group, Apple enjoys a customer satisfaction rate that is more than twenty percentage points higher than its competitors' customers. This high level of customer satisfaction also gives Apple pricing power in the industry.
Apple is taking steps to reinforce its competitive advantages and build new business opportunities by seeking new markets, such as the TV market mentioned earlier. In addition, it recently acquired a digital music distributor called Lala that will allow it to distribute its digital music more efficiently over the Internet (see Exhibit 18 for more information on Lala).
Apple's competitive advantages and recession-proof business model make it difficult for rivals to thwart its growth. In the next section, we will examine some of Apple's key strategies that it can use to maintain its market position and moderate risks in this industry.
Apple's Strategies for Success.
Staying ahead of the competition in an industry as dynamic as consumer electronics is not easy. Apple will need to continue to be innovative and aggressive if it wants to maintain its leading position in the digital music and computer industries, because rivals are constantly trying to catch up with it. In this section, we will discuss some of the key strategies that Apple can use to maintain its market share and moderate the risks in this industry.
First, Apple should continue to differentiate its products from those offered by rivals by focusing on their quality. For example, Apple can use new product introductions that will highlight the superiority of its digital music players and computers over competitors' products. The company might also increase marketing spending to further differentiate its products from those offered by rivals. Another strategy for differentiating its computer and digital music players could be to use exclusive content provided by publishers, developers, and other media companies to help Apple computers and digital music players stand out from competitors' offerings.
Second, Apple should continue to build a loyal customer base that is willing to pay higher prices for its products. The company can do this by continuing to increase the value that it offers for each new product introduction. For example, Apple could add more features to its iPod digital music players and computers in order to help them stand out from low-cost competitors' offerings.
Finally, Apple should seek new business opportunities as a way to grow its market share and moderate the risks in this industry. The company already has a presence in the mobile phone market, where it sells its popular iPhone. However, this is just one example of Apple's ongoing activity to find business opportunities that will allow it to expand beyond its current markets. For instance, Apple recently acquired a digital music distributor called Lala that will allow it to distribute digital music more effectively over the Internet.
Save time and excel in your essays and homework. Hire an essay writer for the best price for the top-notch grade you deserve.