ArcGIS Assignment Help
We provide the best ArcGIS Assignment Help services in the market.
ArcGIS is a desktop GIS software used to create and manage geospatial data, perform spatial analysis, and display the results of the analysis. It also enables you to share that data with other users or other machines over a network. ArcGIS can be used to view, edit and analyze different types of geospatial information such as elevation data, satellite images, aerial photos, 3D models and much more.
The ArcGIS Tutorials includes:
Arc Map – A GIS interface that lets you work with layers and maps;
ArcCatalog – A GIS interface for working with geospatial data in a spreadsheet-like fashion
ArcSDE – A powerful, efficient, scalable geodatabase that supports enterprise GIS applications.
ArcGIS offers unique capabilities and flexible licensing for applying location-based analytics to your business practices. This software enables the users to gain greater insights using contextual tools to visualize and analyze the data. The end results can be collaborated and shared via maps, apps, dashboards and reports.
ArcGIS Uses
ArcGIS software have various uses which includes:
Spatial Analysis and Data Science
ArcGIS is used in connecting the seemingly disconnected with the most comprehensive set of analytical methods and spatial algorithms available. ArcGIS uses location as the connective thread to uncover hidden patterns, improve predictive modeling, and create a competitive edge. The ArcGIS software has been used in leveraging the power of spatial analysis and data science on demand and at scale with the available Geospatial Cloud. Our ArcGIS Assignment Help desk helps students deal with their spatial analysis.
Field Operations
Location is at the heart of field activities. Focused ArcGIS applications can be used either in stand-alone or in combination to support field workflows and enable office and field personnel to work in unison, using the same authoritative data. ArcGIS gives you everything you need to manage and extract answers from imagery and remotely sensed data. It includes imagery tools and workflows for visualization and analysis, and access to the world's largest imagery collection.
Mapping
Maps help you spot spatial patterns in your data so you can make better decisions and take action. Maps also break down barriers and facilitate collaboration. ArcGIS gives you the ability to create, use, and share maps on any device. In addition, ArcGIS enables the user to easily collect, crowdsource, store, access, and share data efficiently and securely. One can integrate data stored in your business systems and geo-enable any data from any source. Our team of ArcGIS Assignment experts helps in providing mapping solutions to the clients.
3D GIS
3D GIS brings real-world context to your maps and data. Instantly transform your data into smart 3D models and visualizations that help you analyze and solve problems and share ideas and concepts with your team and customer.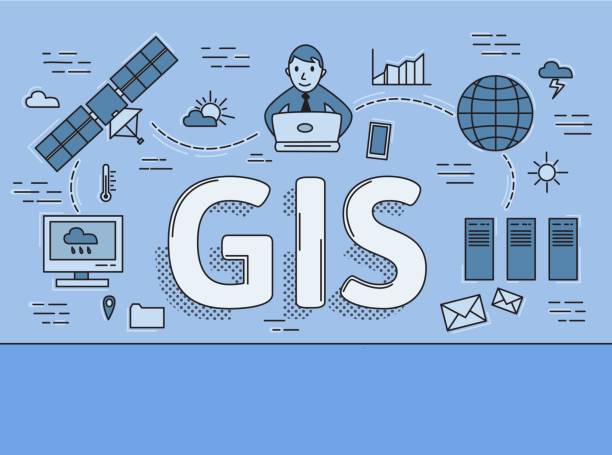 ArcGIS Platforms.
At the gishomework.com, we understand that our clients are diverse. We therefore adopt the use of various ArcGIS platforms to complete our client's assignments.
At the gishomework.com, we use various ArcGIS platforms which include ArcGIS Pro, ArcGIS Enterprise, ArcGIS Online and ArcGIS for Developers.
ArcGIS Pro
ArcGIS Pro is a powerful GIS software which empowers data visualisation, advanced analysis and authoritative data maintenance in both 2D and 3D. ArcGIS Pro is tightly coupled with the ArcGIS platform supporting data sharing across ArcGIS Online and ArcGIS Enterprise through Web GIS.
ArcGIS Pro Uses
The ArcGIS Pro has various uses in the geospatial technologies. This include:
Transform data into maps and actionable info:
This is through combining multiple data sources to make maps that are as smart as they are beautiful. ArcGIS Pro use powerful 2D and 3D analytical tools to identify patterns and trends. This information is then shared within an organization, online, and through mobile apps.
Cartography and Visualization
ArcGIS Pro work with intuitive and intelligent cartography tools at any map scale to create amazing 2D and 3D maps for print, apps, dashboards, and the web. It uses state-of-the-art tools, such as smart mapping, multi-attribute symbology and flexible labelling and annotation options to create stunning maps. ArcGIS Pro features a project-based workflow, where you can work with multiple displays and layouts simultaneously in 2D and 3D. It creates multiple layouts in projects using templates for industry standards and custom sizes incorporating dynamic functionality such as charts, tables, and legends. It also builds dynamic maps, charts, and tables for use in powerful and informative dashboards. ArcGIS Pro includes wizards and validation tools for publishing your maps for print, as interactive web maps, and optimised for ArcGIS Apps and custom applications.
Analytics and Data Science
ArcGIS Pro helps in getting your data onto a map puts it into context and reveals new insight and understanding. Among its use in this field include
Determining Spatial Relationships.: Answers to many questions often require an understanding of spatial relationships such as proximity, coincidence, intersection, overlap, visibility, and accessibility. ArcGIS pro aids in evaluating such relationships.
Identifying Locations and Routes: ArcGIS Pro use data in site selection based on empirical data. It is also applied in optimizing routing by including custom network data (private roads) and restrictions for weight, turns, or cargo.
Detecting Patterns; ArcGIS Pro also aids in finding hot spots and outliers or natural data clusters when you use data to detect, quantify and analyze changes in patterns over time.
Making Predictions; Spatial analysis feature in ArcGIS Pro enables users to use powerful modelling techniques to make predictions and better understand our world. Our professionals use their skills in drawing patterns to different ArcGIS Assignment Help services which the clients requests for.
Automation
ArcGIS Pro plays a critical role in improving the efficiency and accuracy of tasks, workflows, and analysis with automation tools. Among the notable uses of ArcGIS Pro in Automation include;
Geo-processing: ArcGIS Pro helps the users to work with data using tools to automatically analyse, edit, transform, and manage your geospatial data.
Modelbuilder: ArcGIS Pro software allows helps the users to combine and automate your geoprocessing workflows with this WYSIWYG tool that features branching logic capabilities.
Python: ArcGIS Pro was built from the ground up to support Python for geoprocessing. The software helps the users manage their Python libraries with built-in Conda. It also helps them to integrate with third party systems, such as R for statistical analysis.
Tasks: ArcGIS Pro helps the users to build their own wizards and integrated training tools with tasks, which allows one to establish reconfigured steps to guide people through workflows and business processes.
Data Editing and Management
ArcGIS Pro has features which ensures data integrity and accuracy with a complete set of tools for storing, editing, evaluating, and managing spatial data – including real-time and big data. Among the functionality of ArcGIS Pro in data editing and management include;
Storing Data: ArcGIS Pro enables storing and accessing of data using flexible methods that fit the workflows. It uses the cloud, common file formats or the geodatabase to store and manage geospatial data.
Editing Data: ArcGIS Pro helps in managing of the geospatial data in single-user and multiuser editing environments. It also has the capabilities of simplifying editing and ensure data integrity with context-sensitive editing tools, industry-focused templates, and domains and subtypes.
Evaluating and Validating Data: ArcGIS Pro contains a complete set of tools for checking and validating the accuracy of spatial relationships, connectivity, and attribution.
Imagery
Drones, satellites, aerial, video, lidar, and more, ArcGIS Pro provides powerful tools to manage and analyse imagery. Among the functionality of ArcGIS Pro in Imagery include:
Processing Imagery: ArcGIS Pro uses dynamic mosaicking to easily update and process new imagery including orthorectification, pan sharpening, rendering, enhancement, filtering, and map algebra.
Managing Imagery: ArcGIS Pro helps in managing imagery from a wide variety of sources including satellite, aerial, drones, unmanned aerial systems, full-motion video, elevation, lidar, and more.
Analyzing Imagery: ArcGIS Pro helps in understanding and finding patterns in imagery from a wide range of sources. It also helps users to perform feature extractions, scientific analysis, temporal analysis to explore changes over time, and more.
Artificial intelligence: ArcGIS pro helps in blending IoT data, GIS-driven location intelligence, AI-powered algorithms and DL models to drive insight, establish patterns and make smarter decisions. Among the uses of ArcGIS Pro AI field include:
Establishing Training Data: ArcGIS Pro is used to build training datasets from geospatial data for use in deep learning models. For example, one can use aerial imagery to build a model that identifies neglected swimming pools.
Integrating with AI Frameworks and Hardware: ArcGIS Pro can be tied together with, neural network models, and the latest hardware for deep learning inference, including desktop CPUs and GPU technology from NVIDIA on premise or in the cloud with Amazon or Azure.
Administration
Deploy ArcGIS Pro across your organisation using tools that are secure and scalable in either physical or virtual machines. Among the uses of the software in the organization include:
Named User Licensing: Ensure that your users have secure access to the software, data, groups, and apps they need to get the job done with Named User licensing managed by ArcGIS Online.
Deploying in Virtual Machines or on The Cloud: Support large-scale projects by deploying ArcGIS Pro in virtualised environments. ArcGIS Pro is supported on the most popular virtualisation platforms.
Additional Benefits: Get access to a wide variety of additional benefits, including new releases, technical support, e-learning, beta programs, and more.
Customise and Extend: Extend and tailor ArcGIS Pro with add-ins and configurations developed with the ArcGIS Pro SDK for .NET.
Add-Ins: Build add-ins which extend the ArcGIS Pro UI with your own unique tools and customer workflows.
Configurations: Develop Pro solution configurations with your own custom branding, start-up experience, and streamlined UI.
Get Started: Access online resources with concept and guide documentation, API reference, labs, community samples, and more.
ArcGIS Marketplace: List your add-in product on the ArcGIS Marketplace for the growing ArcGIS Pro user community.
How ArcGIS Pro works
Integrating Data from Multiple Sources
The first step is to combine data from various sources and formats. ArcGIS Pro supports industry and community standards to ensure inclusion of any dataset you have.
Visualizing Your Data
The second step is to display data in 2D and 3D simultaneously. This helps in managing multiple maps and layouts in a single project-based workflow.
Editing and Analyzing Your Data
ArcGIS Pro then allows for simplifying of data editing and analysis with context-sensitive tools. This helps in performing interactive 2D and 3D analysis. Automation of work can be done with ModelBuilder or Python.
Sharing Your Work with The World
The last step is to publish maps and analysis results as web services or high-quality prints. Individuals can share maps and data on ArcGIS Online, ArcGIS Enterprise or as a package.
ArcGIS Pro Assignment Help
We provide the best ArcGIS Pro assignment help services to the students. We have a team of experienced professionals who have in-depth knowledge about the software and can provide you with the best assistance.
Our experts can help you with all types of ArcGIS Pro assignments, including:
Creating maps and layouts
Working with layers and data
Using geoprocessing tools
Organizing, publishing and sharing the data.
The main objective of our services is to provide high-quality results to students with complete satisfaction. We have a highly qualified team of experienced professionals who are ready to help you 24X7 hours without any hesitation. Our team is always punctual in providing the best assignment solutions.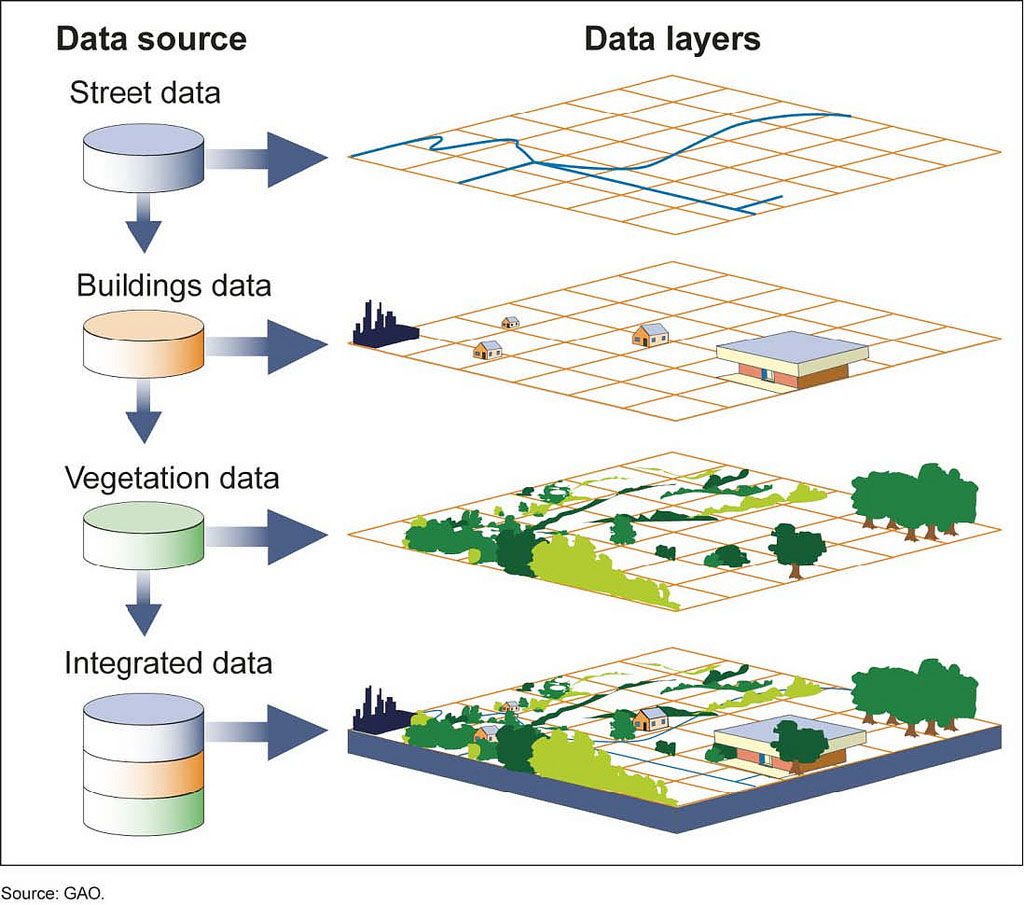 ArcGIS Online
This is another useful ArcGIS platform used at the gishomework.com. ArcGIS Online enables you to connect people, locations, and data using interactive maps. It helps individuals work with smart, data-driven styles and intuitive analysis tools that deliver location intelligence. One can share their insights with the world or specific groups. Because it's software-as-a-service (SaaS), ArcGIS Online can be used anytime, anywhere. Your maps scale so hundreds or even millions of people can interact with them at the same time. The organization which develops it takes care of software updates and maintenance so one is free to focus on their work.
Uses of ArcGIS Online
Making maps
ArcGIS online enables the users to quickly create maps by dropping in their spreadsheet and mashing it up with other location data included in ArcGIS Online. Individuals are encouraged to Apply Smart Mapping styles to make their data visually stunning.
Sharing & Collaborating Geospatial Outputs
ArcGIS Online enables the users to instantly share their maps with anyone, anywhere. Individuals can work collaboratively with their colleagues in building maps and apps.
Analyzing Data
The intuitive analysis tools in ArcGIS Online help the users to learn more about their data. Users can add valuable context to their data by combining it with demographic and lifestyle data provided in various geospatial platforms.
Working with Your Data
ArcGIS Online helps the users to bring their data into a powerful system that geoenables, hosts, and scales. It therefore helps the users to precisely collect, update, and control access to their data.
Expanding You Work
ArcGIS Online is a complete mapping and analysis solution. You can use it on its own or expand their work using other ArcGIS products. The work you do can be shared and integrated across ArcGIS.
Developer Tools
All ArcGIS Online capabilities are available through APIs and SDKs. Developers can jump-start their work by leveraging the maps, analyses, and styles their mapping colleagues created. One can extend and customise ArcGIS Online items as well as develop custom apps using the developer tools.
Field Operations.
ArcGIS online helps the users to connect field and office operations with shared data. One can create data, maps, and apps for those in the field to reference or use for data collection. Besides, individuals can take maps offline and sync when reconnected. The collected data feeds into ArcGIS Online to be used in apps and dashboards.
Advanced Workflows
ArcGIS Online enables the use of contemporary tools to create maps that feature custom basemaps, multi-attribute symbology, and precise labeling. It also helps in automating data manipulation workflows. Through ArcGIS Online, one can create, edit, and manage complex 2D and 3D data. Individuals accomplish these workflows using ArcGIS Pro and share their work through ArcGIS Online.
Data and Maps
One can expand their ArcGIS Online projects by incorporating data and maps from ArcGIS Living Atlas of the World, the most comprehensive collection of global geographic information. One can also explore and add data to their maps, including live weather and traffic feeds, demographics, and imagery.

ArcGIS Online Assignment Help
We provide the best ArcGIS Online Assignment services in the market and we have professional experts who work to solve the problems faced by students in this field. We assure you that our experts can help you with any assignment problem and we will provide unlimited revisions until the client is satisfied with the assignment service.
We cover all topics such as
Basics of GIS
Spatial Analysis
Data Management
Cartography
Maps and Visualization
etc.
Our ArcGIS Online experts have years of experience in providing solutions to students and they can help you with any problem that you may face in this field. We guarantee high quality work and 100% satisfaction with our services.
ArcGIS Enterprise
Individuals can build their foundation with the platform that started it all – ArcGIS Enterprise – the complete system for all your geospatial needs. ArcGIS Enterprise allows the users to get the tools to make maps, analyse data, solve problems, and share geospatial data. Behind your firewall or in the cloud, our market-leading Enterprise GIS mapping software will support your work and deliver results.
Uses of ArcGIS Enterprise
ArcGIS Enterprise has various uses which include:
Securing Enterprise Deployment
With automation tools to get up and running quickly, ArcGIS Enterprise can be deployed on-premises or in the cloud. Individuals can choose to customize as much as their want by adding ready-to-go capabilities and applications.
Data Management
ArcGIS Enterprise helps individuals to connect to their own existing data stores and ready-to-use storage. Developers should therefore take advantage of the extensive collection of curated geospatial data for enhanced perspective.
Mapping and Visualization
ArcGIS Enterprise helps the users to visualize their data spatially and start connecting the dots to improve their business decisions. From a simple web map to a fully customised application, you can choose the way you want your data to be displayed for maximum impact.
Analysis and Discovery
ArcGIS Enterprise tools helps the users perform analysis in their web browser that help one see patterns, trends, and anomalies in their data. Individuals can uncover the power of their data – whether it's raster, big data, or real-time – with ArcGIS Enterprise.
Why Pay Someone to do My ArcGIS Assignment?
Numerous students struggle to write their GIS Projects, GIS Proposals, GIS Thesis and GIS Dissertations. Having to work on an assignment during your free time creates additional problems, such as having to study for exams or neglecting hobbies in favor of catching up with school assignments. Moreover, most students are not familiar with the best formatting styles, mapping softwares and citation styles assigned by their tutors, which, more often than not, result in subpar projects.
If you are one of those unfortunate students who struggles with completing your GIS Assignments or ArcGIS Homework, then there is no need to worry. The gishomework experts are ready and willing to help you ace your ArcGIS Assignment. We provide students with the best writing services, which includes writing papers on different topics of their choice in GIS field. With our writing services, students not only increase their chances of getting higher grades in their GIS Assignments, but they also get to enjoy life by having more free time.
ArcGIS Enterprise Assignment Help
Many students struggle in using ArcGIS Enterprise for their assignments. At the gishomework.com, we provide the best ArcGIS Enterprise assignment help services to our clients. Our services are fully customized to meet the needs and the requirements of our clients. Try as today for the best ArcGIS Enterprise output.
ArcGIS Research Topics Proposal
The GISHomework help desk has created a proposal to approach the need for a new research topic in which could increase interest and innovation within the ArcGIS community. The proposed research topic is looking at creating a map book of various topics that can help students, researchers, educators etc. find resources related to GIScience. The main goal of this proposal is to create a map book that will contain "ArcGIS" related topics which could be of immense help to the students.
We have an active research program with a diverse set of topics. Our goal is to help solve some of the industry's most pressing challenges, including social media analytics for transportation agencies, geospatial data visualization techniques to better understand human trafficking crimes, and new approaches for incorporating GIS into electronic health records (EHRs). GISHomework researchers maintain regular contact with key GIS stakeholders in government, business, academia, and nonprofit organizations to ensure the GIS research topics are relevant. This is a list of the common GIS Research Proposal Topics.
Get Affordable ArcGIS Homework Help Services from Experts
Most students shy off from using the online academic help services due to their pricey nature. However, at the gishomework help desk, we provide affordable ArcGIS Homework help to our clients. We are affordable because we know exactly what it feels like when you don't have enough money to pay for services, even though you need them in order to pass the class in college or get good grades in school.
Gishomework experts knows how it feels to be in a position where you do not know where the money will come from. That is why we offer affordability without sacrificing quality. It is imperative to note that our pricing depends on the level of engagements of the task as well as the level of education of the client.
When Do You Need ArcGIS Expert Assistance?
The use of ArcGIS is continuing to grow worldwide. The software has become the default GIS for many organizations and applications. It is no surprise that users are looking to make the most of this powerful tool.
For many users, it can be difficult to determine if you need expert assistance on a particular task or project before diving into ArcGIS. The following are some key questions to consider when seeking Expert Assistance for ArcGIS Homework.
Do you need help organizing your GIS data?
Organizing the GIS data you work with is one of the most important tasks that GIS professionals have. This includes making sure that all your data layers, attributes tables, and customization are organized in a way that allows them to be easily accessed. If you are having challenges in this step, it is always advisable to seek professional assistance.
Do you have the right GIS software to do what you need?
Data comes in many formats, so it's important that you evaluate whether you are using appropriate and accurate GIS software for the type of data you collect and manage.
Information like this gets lost when an appropriate tool isn't used or when people don't use a tool the way it was designed to be used. If unsure of the GIS Software to use, always seek for a GIS Expert Assistance.
Are you familiar with your GIS data?
Working with geographic datasets can sometimes be overwhelming, especially when layers and attributes are combined together in an efficient way. Map composition is a core GIS skill and one that needs to be mastered by every GIS professional. A good rule of thumb: if you have difficulty making a map or identifying data you have, then it's time to call in the GIS experts.
Do you need help solving a specific problem?
A common reason for seeking help is because of an issue with task performance and not being able to find a solution online. This could be due to: lack of knowledge, lack of documentation, or lack of examples.
If you're constantly looking for answers to the same question(s), then it may be time to schedule an appointment with one of our GIS experts.
Do you have time?
Most students are busy with other class tasks and hence have limited time when it comes to handling their GIS Assignments. It therefore becomes imperative to search for cheap ArcGIS assignment help services from professionals. This in the end will ensure that your assignment is handled timely resulting in passing of the GIS Unit.
Are you overwhelmed?
The final question is probably the most common reason people seek help from our team at Gishomework.com. Many individuals show up wanting help on a project that they've been working on for a long time. We call these projects "overwhelmed". Not only do they have limited knowledge, but limited time as well often due to a looming deadline.
If you feel like this sounds a lot like what you're going through, our friendly and knowledgeable staff is ready to assist with any ArcGIS question you have.
Order ArcGIS Assignment Services Online
Most students are grappling with how to order their GIS Assignment Online. Our website has made that simple for you. The following are the simple steps which our esteemed clients should use when ordering their ArcGIS Assignments.
Register a Personal Account
To register an account with us, provide us with your email and name, then create a password. You'll get a customized code to you so you can verify your email address.
Submit Your Requirements
Fill out the form that contains the requirements for your assignment. Within just a few minutes, you will receive bids from our academic experts.
Choose a Writer
Select the most appropriate writer for the paper, taking into account things such as price, rating, success rate, but most importantly, specialty. You can then proceed and release the funds so that the writer can start working on the order immediately.
Last Minute Requirements
Feel free to pass any last-minute requests or files that you may have left out of the initial form. We do our best to respond to a client's requirements, but can only do so if you give us ALL the information.
Keep in Contact
With our easy-to-use live chat, the client can keep in contact with the expert to track the paper writing progress.
Download the Paper
We'll notify you when the paper is ready for download. We guarantee well-written papers, but best to check the writer has followed your instructions exactly. If something needs to be changed, it's not an issue. You have 30 days to request any revisions for free, and our QA team will double-check any changes made to ensure satisfaction.
As you can see, placing an order is simple. Whether you are on a tight deadline or have a small budget, we provide affordable papers, and our writers use only credible sources. It's all part of our commitment to helping students.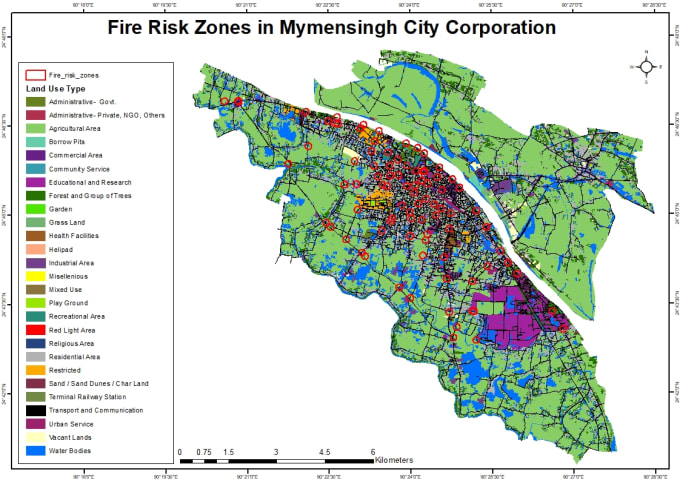 Get Professional ArcGIS Assignment Help and ArcGIS Homework Help
If you are looking for your ArcGIS homework help or ArcGIS assignment help, then you have come to the right place. At gishomework.com, we offer professional ArcGIS assignment help and homework help at a very affordable price. Our team of experts has years of experience in helping students with their GIS assignments and homework.
Why do I need help with my ArcGIS assignment or homework?
ArcGIS is a complex software package and can be difficult to learn for beginners. If you are having difficulty with your ArcGIS homework or assignment, then it is best to get help from a professional. Gishomework.com has a team of experts who can help you complete your ArcGIS assignment in just a few hours.
Who will do my ArcGIS assignment or homework?
At gishomework.com, all of our experts are industry professionals. They have years of experience working with the software and they know how to use it to get amazing results on any assignment or project. They will work with you one-on-one to ensure that your assignment is completed according to your specific requirements.
How much does ArcGIS Assignment Help cost?
At gishomework.com, we offer our GIS assignment and homework help at a very affordable price. We believe that quality education should be accessible to everyone, so we do not charge high rates for help with your ArcGIS homework or assignment.
Features of Our ArcGIS Assignment Help Services
Nowadays, assignment help has been treated as a separate industry. It is nothing to be ashamed of as this field is growing at a steady pace and students from all over the world are using the services offered by many different companies worldwide. There are so many assignment writing services offering their services to students worldwide but it will always be your responsibility to find out which one is the best and which one of them is authentic.
It will be wiser to pick a service company who can offer you several benefits at once. The GISHomework help assignment help service has been on top of the list for years now and we are proud to say that this highly developed assignment writing services company holds some unique features that makes it special from the rest. These include:
Customer Satisfaction
One of the top features that our GISHomework help brings to the table is complete customer satisfaction. The customers are always at the core of any business and we make it a point to make sure that all their queries, whether big or small, are answered in the best way possible. Customers will be able to get in touch with us through email, WhatsApp or phone and we will try our best to serve their queries as soon as possible. They can also share their details with us so that we can avail some highly customized solutions depending upon the nature of their assignment.
Easy-To-Use Interface
GISHomework website is beautifully designed and you will be able to find all the available features in a jiffy. All the information is presented to you in a very simple and direct manner so it will be easier for students to know about their GIS assignments and essay writing services without any delays or confusions. You can also become our registered user, if you already have an active account on our website, then you will have an upper hand as you can easily access your account after logging in.
24*7 Customer Support System
The customers will always be at the core of any business and GISHomework helpdesk make it a point to make sure that all their queries, whether big or small, are answered in a timely manner. While talking about our customer support service , we are proud to say that it works day and night without any break. It is our responsibility to help the customers in every possible way so that they don't face any hassles while doing their assignments on time.
Timely Delivery
At the GISHomework helpdesk, we never delay the assignments as we deliver them on time. Once we receive your assignment, it will be checked by our experts and then they get started with the custom assignment writing services that you want to get from us. We never compromise on quality so we always try to give 100% while finishing an order. The writers know all the requirements of the assignment so they will not face any difficulties while working on it.
Affordable Prices 
One of the biggest reasons that our ArcGIS assignment help services are liked and appreciated by so many students is because we can offer them highly affordable prices. We want to make sure that all the students get access to the best GIS assignment writing services without breaking their pockets. This has been possible for us because we have hired only the best GIS writers in the industry who can create high-quality custom assignment papers for students.
Free of All Kinds of Plagiarism
GISHomework helpdesk has a zero tolerance policy against plagiarism because we never want to cheat our customers by providing them low-quality contents that will hamper their academic future. Our team of writers knows all the tricks and techniques of academic writing that will help them in creating unique custom assignment papers without lifting anything from the internet.
Fast Order Delivery
Once you place your ArcGIS Assignment order with us, it will be assigned to one of our best writers who are efficient enough to complete it within the given time frame. The turnaround time for this project is only 12 hours which means you can get your paper delivered to you in the next couple of hours.
Use of Highly Qualified Writers
We take great care of our writers so that they have the required knowledge to offer you the best services. Once, we get your assignment, it will be checked for instructions and then handed over to our writer who is well-versed with all the requirements of your ArcGIS assignment. He will start working on it immediately because he knows that time is of utmost importance.
Safe Payment Alternatives 
We encourage our customers to use the payment method that is suitable for them. We accept several payment methods including debit cards, credit cards, PayPal, E-Check etc because we don't want to give any chance to our competitors. All your details will be safe with us as they are encrypted and protected at all possible levels.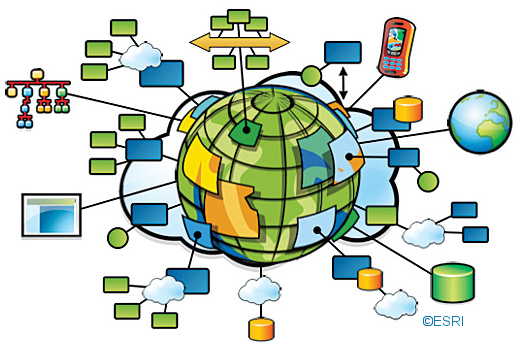 What Should I look for When Hiring Someone to Handle my ArcGIS Assignments?
There are various features which students should look out when hiring someone to handle their ArcGIS Assignment.
One is Specialty.
A company which is handling assignment should have a specialty in an area of study. If a student is taking GIS, there is a company which has a specialization in GIS Homeworks and thus would be the best choice to handle assignment for that particular subject.
Second is Experience.
A company should have a lot of experience in the ArcGIS Assignment Help. It would be great if they could work with other students from different states and countries. They should have documented proof that shows that they have been offering quality services to their customers for a long time now.
Third is Accuracy.
If you are dealing with someone who has done this before, then they know what will be expected and accepted. Thus you can expect good results coming from their side.
Fourth is References.
If the company has been in operation for a long time, there should be happy customers who would recommend them to other students who are looking for someone to handle their assignments. In this way you get an idea of how they operate and the quality of their services.
Furthermore, a company should be able to provide a sample of a similar assignment which is done by them on your subject. This would give you an idea of what you will be getting from their end. If this small assignment is good enough then it can be expected that the bigger one would also be good. At GIS Homework, we have provided ArcGIS Assignment Help to thousands of our students.
Fifth is Price.
If you are looking for someone to handle your assignment, then the price should not be too high or too low for that matter. The company which charges a fair amount would be best suited for ArcGIS Assignment Help. A client will always value what they pay for and if the group charges reasonably, it can be expected that they will offer quality services.
Sixth is Confidentiality.
If your assignment needs to be kept confidential, then the company should ensure that it remains this way. Clients never want their information going around to others and thus a firm which can handle such sensitive data would be best suited. There are various steps which companies take to ensure that each of their assignments remains confidential.
Seventh is Customization.
A custom assignment increases the value of your work because it shows you have put in effort to produce a good essay or dissertation which suits what the tutor has told you. The more you have worked on these, better grades can be expected from them.
Eighth is After Sales Services.
Good companies don't only offer services on the academic level, but they also offer support whenever it is needed. Thus if you ever need to ask something about your assignment, you will be able to reach out and get immediate help and assistance. If a company does not offer any such service, then there is no point of hiring them in the first place.
Best Mapping Assignment Help Services.
Looking for a company offering the best and cheap mapping Solutions. Look no further. At gishomework help, we have put several quality parameters in place that ensures that your ArcGIS Homework is topnotch. We also employ a variety of mapping software in the market. We also have a team of professions who ensures that the student is able to complete their assignment on time and saves money. Try us for quality assignments.