Research, Research Utilization and Evidence-Based Practice.
Research, Research Utilization and Evidence-Based Practice.
Evidence-based practice in simple terms is a problem solving approach in which one uses the best available evidences in decisions making process for the well-being of the patient. This therefore means that the approach employs the systematic exploration of evidence, which is most relevant. The evidence must be critically examined for it to be able to be in a position of answering critical questions. The patients' values and preferences are preserved in this kind of approach. Moreover, the clinicians' technical knowledge and expertise should be considered and it should work in relation to the set nursing codes and ethics.
There are several key steps, which are key in the process of evidence-based practice. This includes the process of clinical questions formulation, evidence-gathering process in which the best evidence approach should be considered. Furthermore, the best evidence should be critically analyzed in order to best offer the solution. Using the available resources, the clinicians' expertise, technical knowledge and experience, a clinical decision is properly implemented in order to meet the patients' preferences and safeguard their values.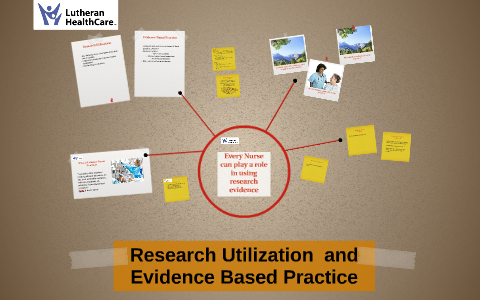 Research utilization on the other hand is the process of, disseminating, blending and using research-generated information to create an impact on or modification in the current nursing practice. This approach was mainly developed many years ago and this was in connection with solving issues through employing the use of research findings in practice. Just as evidence based, research utilization is a multistep. This includes a careful analysis and synthesis of several findings, applying the findings, which helps in improving the nursing practice, and finally you quantify the outcomes from experienced nursing practice changes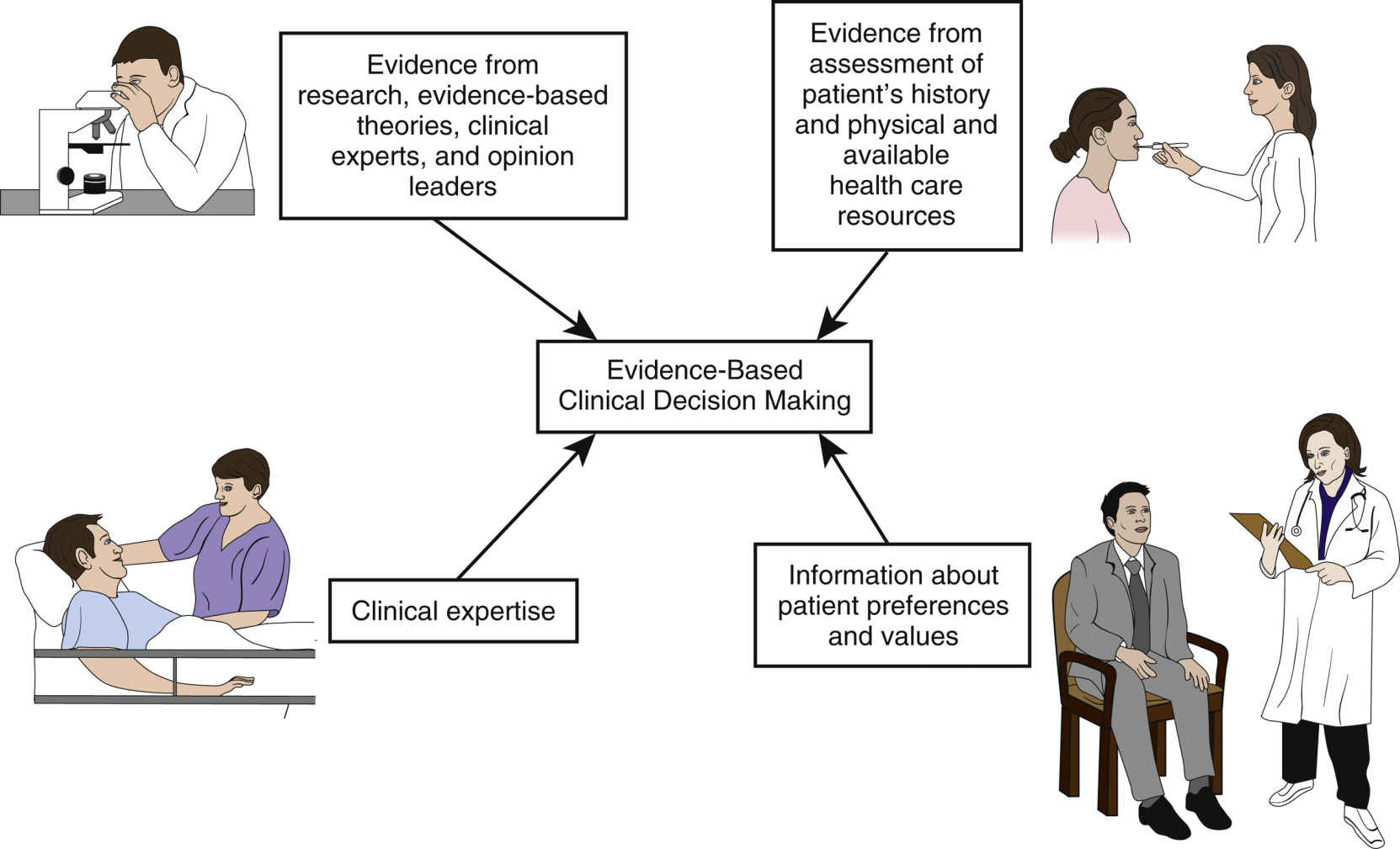 Research, Research Utilization and Evidence-Based Practice.
Research is a very useful component in the nursing profession. Research process by definition is the organized, sound and empirical inquiry where particular phenomenon are studied and their relationship examined for providing verifiable knowledge. Commonly the two terms, research and evidence based practice are normally confused. The process of research can mainly leads to coming up with relevant evidence.
These evidences are then critically examined and used in the evidence-based practice to base ones argument. A good example to distinct the two is using best evidence for making a practice change based, one may be warranted to use existing literature or better still conduct a systematic research process for the same.  
In the last two decades it is evidently clear that there has been professional development in the nursing practice basically form research utilization to evidence based practice which has been coupled with increase in research in the nursing profession.