Spiritual Beliefs and Political Ideologies and Policies
Spiritual belief do largely affects the political ideologies and the process of formulating the policies (Tesh, 2012). Citizens of a free society like America have freedom for religious liberty. It is therefore evident that the process of policy formulations should be accordance with the constitution and allows the participation of all Americans of different faith.
Spiritual Beliefs and Political Ideologies and Policies
Some things however, which are permissible by law are not in line with the religious tolerance. A close look at the spiritual group I belong to clearly demonstrate this. Jehovah witness believes in not pressuring their politicians and lawmakers in their respective countries into banning or restricting the works of other groups with a different religious view. Moreover, they do not campaign for laws to be passed which in return impose the Jehovah witness beliefs to other general community. The group therefore extends the same tolerance to other groups that it may appreciate receiving from them.
From the above explanation, it is clear that one's spiritual belief influence his or her perception on how policies are formulated. Some faith fuels political activism.  We have instances where the political involvement affects religion. Religion affects political involvement in return.
Spiritual Beliefs and Political Ideologies and Policies
How Spiritual Beliefs Affect Health Policy Reforms Process
Some religion support or reject reforms through activism while others through political movement. As much as policies are formulated, they allow the participation of different religious groups. However, the proposed reforms should not be seen to conform to one or a few spiritual groups. Public officials have a right to express their faith but have no right to formulate policies basing on their beliefs (Sergent, 2011).
Spiritual Beliefs and Political Ideologies and Policies
In addition, it is important that the reforms passed by the government under which we all live be respected by all rather than attempt to subvert the government. This includes even in instances where the passed policies does not go in line with one's religion. For instance, our Jehovah witness religion encourages respect for government. Moreover, we believe in neutrality when it comes to government matters and hence this includes having no stand on most matters.
Therefore, political neutrality is essentials for all religious groups.  Government on the other hand should not show any disapproval or approval in favor of one religion. Policies should be made to be in line with all the peoples' faith in mind (Tesh, 2012). However, all groups should support the government's actions even in instances where it is against their belief.
Spiritual Beliefs and Political Ideologies and Policies
According to response one, he argues that indeed much debate has occurred on the issues of religious leaders and policy makers. This is true from documented evidence. Moreover, he brings forward the issues of contraceptive mandate, which they claim violates religion freedom.
He outlines the roles of the affordable care act in relation to promoting better health care while safeguarding people's beliefs, culture and faith. I also concur with the idea that both the religious leaders and the government should work close together to promote the welfare of the community mainly through regulatory agencies. The importance of incorporating spirituality into patient's health care is also emphasized.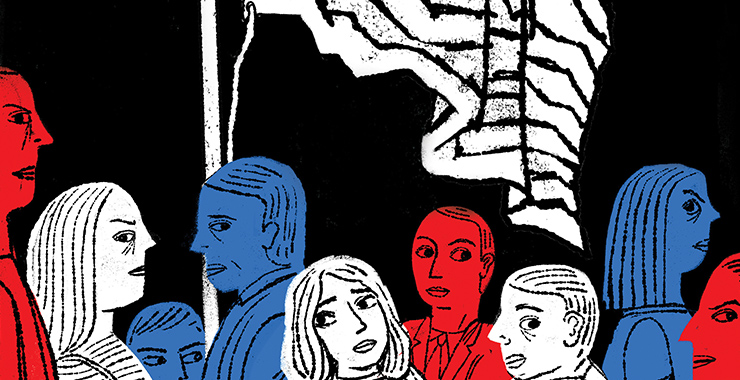 Spiritual Beliefs and Political Ideologies and Policies
On the other hand, Deidre argues that the leaders that regulate policies in this country comes from different religion backgrounds. He therefore put forward the idea that the US believes in constitution and therefore it base its political system on constitution. This is done while trying to accommodate all religious beliefs which I also concur. Deidre also brings out the differences between the Spiritual beliefs and religion.
An argument on how the health care in America is practiced is brought forward where he brings the idea that the patient always remain the center of concern. I also concur with the argument on all patients have a right to access proper health care and insurance coverage regardless of their religious beliefs and spirituality. However, Deidre fails to clear show clearly, how health care affects health policy reform process.